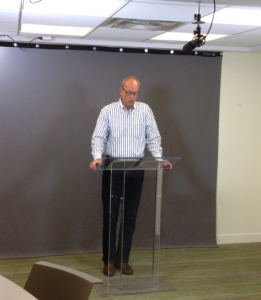 In preparation for the UROME study abroad program, Professor David Kling (Department Chair and Professor of Religious Studies) utilizes the use of the One Button Studio to pre - record his lectures for students here on campus. The goal is to keep students engaged in course material and discussion while he teaches in Rome. The UROME program is broken into two three-credit courses, taught by faculty members from the Department of Religious Studies. Each faculty member is given the opportunity to teach and cover material in two week intervals throughout the Spring Semester.
For more information visit the UROME Spring Semester Program.
If you would like to book an appointment using the Faculty Exploratory visit the Appointment Calendar.